Award-Winning Cruise Ship and Maritime Lawyers
Lipcon, Margulies & Winkleman, P.A. is a preeminent maritime and admiralty law firm with an international reputation for integrity, compassion and excellence.
Our legal team has over 165 years of combined experience and has recovered more than $300 million dollars for clients who have been injured on cruise ships or on other vessels at sea*.
Founded in 1971, our team is comprised of fourteen full-time attorneys and a complete support staff with seven offices strategically located across the country. We are regularly featured on international and national news programs for our expertise in the area of maritime law.
Our maritime lawyers have received the highest forms of recognition in the industry, including:
"Lawyer of the Year" ® in Admiralty & Maritime 2020 (Miami)

"Best Law Firms" ® by US News & World Report (2016-2023)

"Best Lawyers" ® (2016-2024)

Super Lawyers ® (2008 – 2022)

Martindale Hubbell AV Rated (only 10% of attorneys hold this top rating)

Top Law Firm Protecting Seafarer Rights

Multi-Million Dollar Advocates Club

Million Dollar Advocates Club

National Trial Lawyers "Top 100 Trial Lawyers" in the Nation

Appeared on national television programs over 500 times – including CNN, Court TV, NightLine, 20/20, and many more
Simply put, we are a highly visible team of attorneys with a sparkling reputation as America's leading maritime and admiralty law firm.
We have also been chosen among Florida Trend's Legal Elite, and are among the highest rated lawyers practicing in maritime law on Avvo.com.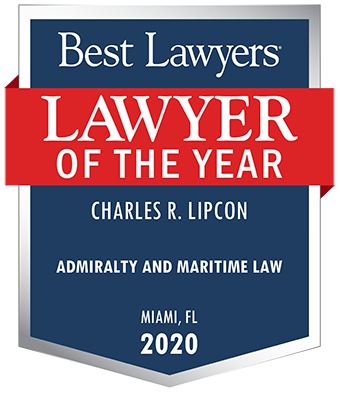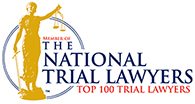 Our Firm has 15 Full Time Maritime Attorneys
Our attorneys have more than 200 years of combined experience successfully recovering compensation and damages for maritime injury victims and those dealing with admiralty claims across the nation. Our exclusive attorneys are here to offer compassionate legal advocacy and guidance during some of the most difficult times in your life.
Our Firm is Strategically Located Throughout The U.S.
Lipcon, Margulies & Winkleman, P.A. is the nation's leading maritime injury law firm. Our offices are strategically located throughout the United States and across the globe so we can serve our clients needs from anywhere in the world. You can call or meet with our attorneys at any of the following locations across the U.S.:
Serving Clients Worldwide in Sea-Related Injuries
Our attorneys focus on maritime and admiralty personal injury claims against cruise lines and other ship owners. Generally, our clients are passengers, masters or crew members from a dynamic range of commercial vessels. We also represent private party plaintiffs injured in smaller vessel incidents.
We represent passengers and crew injured or assaulted on supertankers, cruise ships, tugs, pilot boats, motorboats, sailboats, personal watercraft, kayaks and any other type of vessel. The scope of our representation includes people injured aboard any kind of vessel capable of navigation on the water and subject to the rules of marine navigation. While we are based in Florida, we represent passengers and crew injured on boats and vessels worldwide.
We also advise seafarers unions, cruise line employees, and seafarers in general with respect to their rights to medical treatment, employment rights and wages under maritime law. We are highly experienced in handling seamen's rights, "maintenance and cure" issues, and cases involving the Jones Act and other legal areas encompassed by the laws of the sea.
Fees & Costs 
Consultations with a maritime lawyer are free of charge. If money is collected, a contingent fee is charged on the gross recovery before the deduction of costs. No recovery means no fees or costs.  Simply put, we are only paid if we win!
Courts Admitted
Every maritime lawyer at our firm has significant experience. We are admitted to practice in the following courts:
United States Supreme and Federal Courts
United States Supreme Court

United States Court of Appeals 5th Circuit

United States Court of Appeals 11th Circuit

United States Court of Appeals District of Columbia Circuit
Florida
Florida Supreme Court

United States District Court for Southern District of Florida

United States District Court for Middle District of Florida

United States District Court for Northern District of Florida
California
California State Courts

United States District Court for the Central District of California
Washington
Supreme Court of the State of Washington

U.S. District Courts for the Western District of Washington
Georgia
Hawaii
Texas
United States District Court for Southern Texas
Colorado
United States District Court for Colorado
Massachusetts
Massachusetts State Courts
Consult Our Award-Winning Maritime Attorneys
If you or your loved one has been injured in an accident involving a cruise ship, ferry, recreational craft, or cargo ship, then you may be entitled to bring an action against the vessel operator — among others — to secure damages as compensation for your losses.
While we are headquartered in Florida, we have offices in six states across the US and we represent passengers and crew injured anywhere in the world. Our law firm serves an international clientele from countries spanning the globe, including North America, Central America, South America, Europe, Africa, Asia and the Middle East. We have made appearances in courtrooms worldwide and are equipped to assist clients who speak any language.
It's important that you understand: you have options. If your maritime injury claim is legitimate and actionable, a skilled attorney may be able to secure damages on your behalf.
Lipcon, Margulies & Winkleman, P.A. helps clients recover compensation for any type of boating accident or cruise line harassment, rape, or assault case occurring on vessels worldwide.
If you have been injured on the sea and would like to speak to a member of our team, please contact an experienced maritime lawyer at Lipcon, Margulies & Winkleman, P.A. for a free, no-obligation consultation. Call our toll-free number at (877) 233-1238 or submit a case evaluation form online.